Colchester Digital was originally founded as an informal meeting for people in Colchester involved in the creative and technical industry.
2016
Present
Organisers: Dean Leigh, Matt Chick
Venue: Colchester Institute, The Minories, 37 Queen Street
Format: Formal, one or two speakers and networking
2015
September 10
New old name - Colchester Digital
We returned to our original name of Colchester Digital
July 9
Thank you Ric Harvey
After making great improvements to the group Ric steps down as organiser
June 11
New Venue - Colchester Institute
Colchester Institute very kindly provided their meeting room equipped with a projector and large screen
March 12
Thank you Anna Bravington
A big thank you to Anna for providing the group with so many informative talks on marketing
February 12
New name, new team, new venue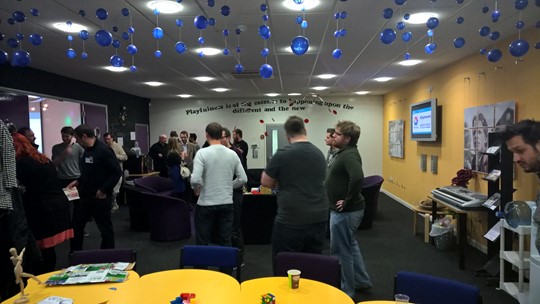 With the appointment of three new organisers, Anna Bravington, Richard Harvey and Dean Leigh Colchester Digital renames to East Digital and relocates to Essex Univeristies iLab
2014
December 11
Thank you WDL
Last MeetUp organised by Web Design Limited at The Kings Arms. 61-63 Crouch St, Colchester, Essex CO3 3EY
2013
May 9
First MeetUp at The Waiting Room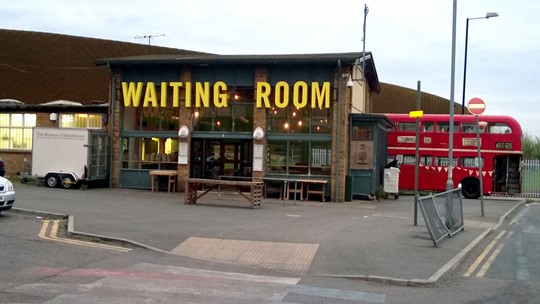 The 'Waiting Room' was literally The Waiting Room in Colchester's bus park
It turned out to be a great venue and many great events were held there.
Unfortunately it was finally demolished to make way for the new cultural quarter.
2012
January 12
New year and new MeetUp day
The group changes the Monthly MeetUp from Wednesdays to the current Second Thursday evening event.
2011
June 8
The first MeetUp
Organised by Craig Wood and Elliot Smith from Website Design LimitedOn Wednesday, June 8, 2011 Colchester Digital held it's first official Meetup entitled "Let's discuss what we want out of the Group".
Many other local creative and digital firms and freelancers attended including Karen Ainley (Mosaic Publicity), Jonathan Nears (Colchester Institute), Marc De'ath(The Creative Coop), Cerven Cotter.
Share this page